The festival of love - Valentine's Day in e-commerce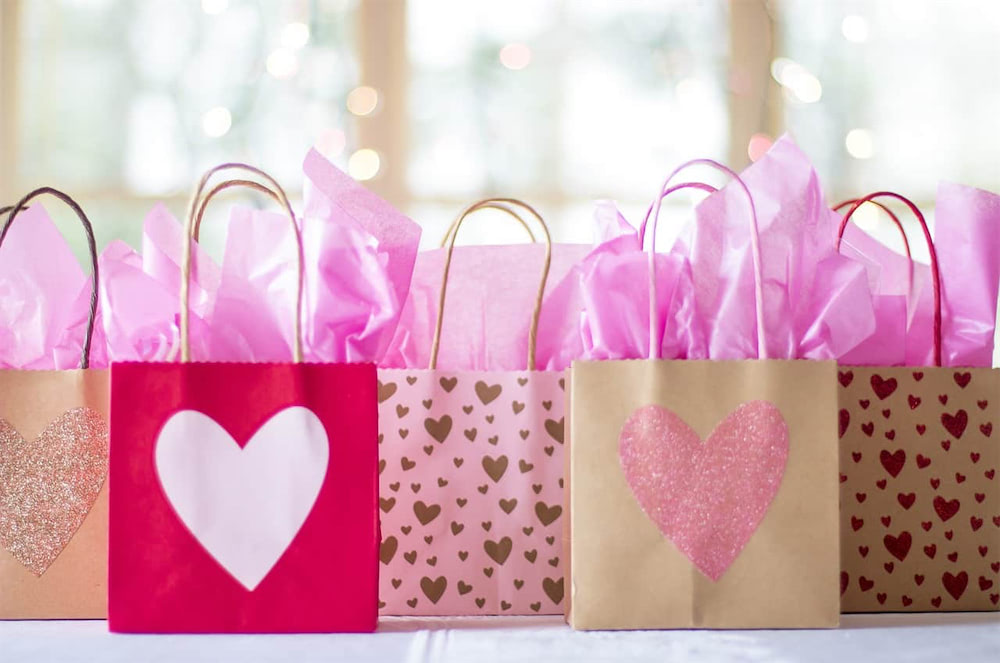 Valentine's Day gifts are increasingly being bought on the internet. Around 40 percent of Germans order their Valentine's Day gifts online. Even flowers are delivered to the beloved quickly and conveniently by online purchase. Great for all online retailers, because last year the gross turnover in online trade in the months January to March was 14.6 billion euros. Perfect conditions, because Germans spend an average of about 100 euros on their better half.
###Performance of the 100 largest German online shops
The most popular product categories
As was probably to be expected, jewellery, flowers and beauty products are in first place when it comes to buying the right Valentine's Day gift online. Already three out of ten purchases are made via mobile devices. To make this a little more tangible: On 13 February, for example, 400 percent more flowers are bought or ordered than in the rest of the year. Online retailers such as Blumen 2000 also offer special Valentine's Day offers.
Flowers are also increasingly ordered online. (Source: Flowers 2000)
Last-minute marketing pays off
Gifts are being bought at ever shorter notice, because with platforms like Amazon & Co. they can even be ordered up to a day before the feast of love. In the days between the last weekend before Valentine's Day and Valentine's Day itself, online retailers make the most sales with Valentine's Day gifts. A study by criteo shows: The longer the week in between, the more sales can be generated. That's why it's important to spruce up your online presence a little just before the Day of Love and to push your marketing measures hard once again. With suitable banners, the most suitable last-minute gifts can be advertised again in the last days before the big event.
Speed and reliability pay off
If you offer express delivery or same-day delivery in your online shop, you can be at the top of your game, especially during this time. It is not unusual for a gift for a loved one to be bought at the last minute. In this case, online retailers who offer their customers these additional options can score points. Moreover, especially on Valentine's Day, retailers should focus even more on proactive and personal customer communication. Since the gift should also arrive punctually and reliably by Valentine's Day, customers must be specifically informed about the status of their order, possible delivery problems and the whereabouts of their package.
###See shipping messages in action!
Harnessing cross-selling potential
Valentine's Day is the perfect opportunity to really exploit cross-selling potential. Individual product suggestions and matching additional products can drive sales even higher. Personalised shipping messages are particularly suitable for realising cross-selling potential. Product suggestions or discount codes for the next purchase can be easily integrated into all dispatch messages and thus increase the repurchase rate.
Conclusion
If you still think that Valentine's Day is of no great importance to online retailers, you are very much mistaken. Gifts for loved ones are increasingly being ordered both online and at the last minute. Online retailers should definitely be aware of this. Additional options, such as same-day delivery, pay off especially in the week before Valentine's Day. Cross-selling potentials can be perfectly exploited especially on Valentine's Day. Through creative marketing, reliable support and personal customer communication, online retailers can increase their sales enormously on and around 14 February.
Written by
parcelLab
Create new reasons for people to love your brand. Build standout post-sales experiences tailored to your customers. Deliver personalized touch points that grab attention and spark loyalty.
More from the category Research