Inside parcelLab: Bene in a job interview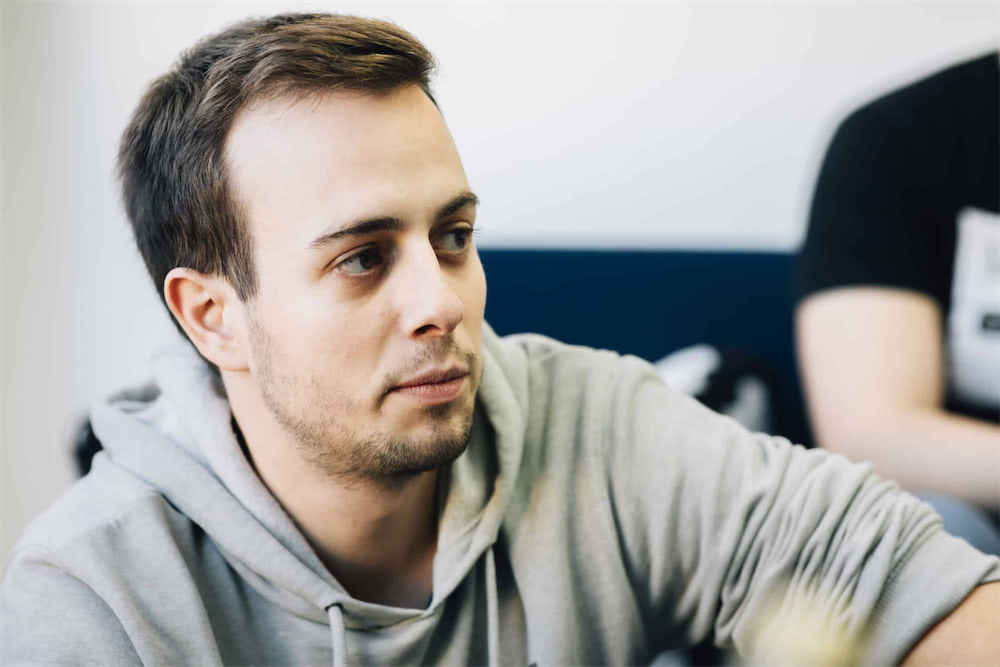 The most important things at a glance
Name: Benedikt Lang
Age: 29 years
Position at parcelLab: Team Lead B2B Lead Generation
Origin: Speyer
1. briefly tell us what your daily work routine at parcelLab is like?
In the morning, I check my emails as well as appointments and, after arriving at the office, I briefly coordinate with my colleagues about upcoming topics and tasks. From there, my routine actually stops...because every day looks different for me.
2. What does your professional career look like?
After school, I initially wanted to become an engineer, but my love for higher mathematics wasn't big enough. After two semesters, I therefore decided to turn my hobby into a profession and completed an apprenticeship in a snowboard shop. I followed this up with a degree in business administration and then managed the customer service department of a winter sports distributor before finally joining parcelLab.
3. What do you like most about parcelLab and your job?
I like the fact that everything here develops and changes very quickly. This means that there are always new challenges to overcome.
4. What do you think makes parcelLab unique?
The support you get from the team - here everyone has an open ear and you always get full support from all sides. This is exemplified by the founding team and is also reflected in all areas of the company.
5. What are the qualities of the perfect parcelLab applicant?
The perfect applicant should have an inner drive, seek out new tasks and projects on his/her own and also develop them in such a way that they contribute to the joint success. He/she should also enjoy developing new solutions. Of course, the personality must also fit in with the existing team, because we all get along very well.
6. How would you describe the working atmosphere at parcelLab?
The atmosphere is very cooperative and collegial. Overall, the atmosphere here is great and you simply enjoy coming to the office. I find that very important!
7. What has been your favourite moment at parcelLab so far? And why?
My personal highlight was the conclusion of the first new customer that was won with one of our outbound campaigns. A lot of energy went into its implementation in the run-up and the success was initially uncertain.
8. What qualities and strengths did you gain during your time at parcelLab?
I was able to learn a lot about B2B and SaaS, especially in the areas of customer acquisition and sales.
9. What challenges did you face during your time at parcelLab and how did you overcome them?
.
In a start-up, there are new challenges every day. For many things there are simple, obvious solutions. Often, however, it is not so trivial - then only creativity and teamwork can help.
10. What makes Munich so attractive to you?
The proximity to the Alps and the general quality of life in spite of and because of the big city - in my opinion, Munich is a great combination.
11. How would you spend your perfect weekend?
With friends in a snow-covered mountain hut: snowboarding together during the day and spending the evening cosily in front of the fireplace.
12. What three words would your colleagues use to describe you?
Hobbyist (Toni), smart-ass (Chris), nerd (Julian)
Would you like to be part of the parcelLab team? Then simply apply to join us! Here you can find our job offers.
Written by
Create new reasons for people to love your brand. Build standout post-sales experiences tailored to your customers. Deliver personalized touch points that grab attention and spark loyalty.
Read more from parcelLab
More from the category parcelLab