We support retailers during the holiday season with these 5 tips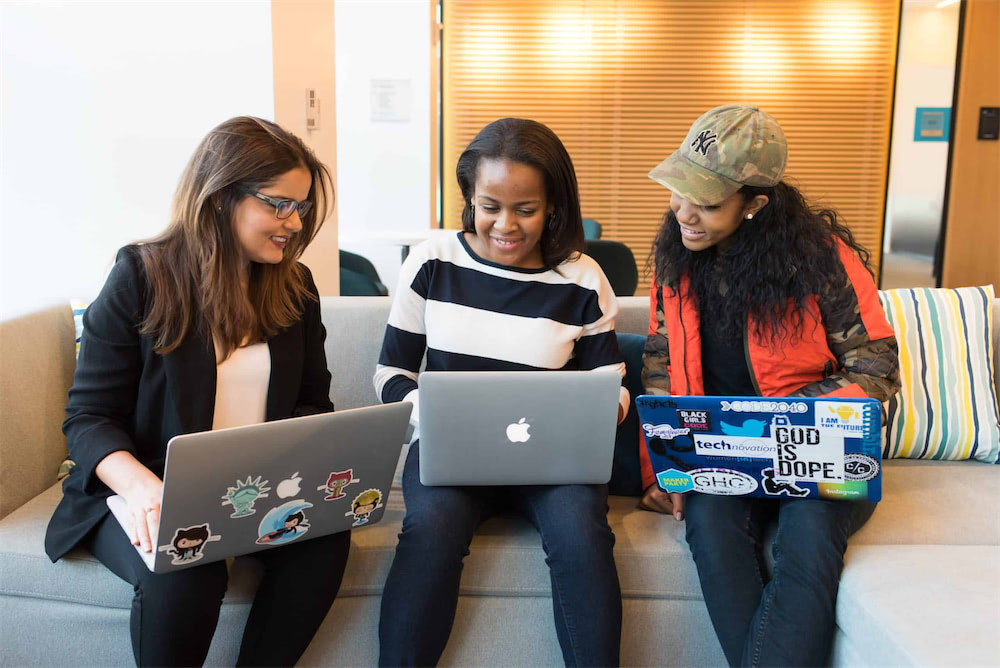 This trend is expected to continue, as experts believe that most people will shop primarily online this holiday season. This represents both an enormous opportunity and challenge for retailers.
This year, the Christmas season offers the perfect opportunity to make up for a lack of sales at the beginning of the year.
But how can stores turn their customers into loyal repeat customers this holiday season? Are you ready for this?
Here are five ways we can help make the peak digital season as effective as possible tokeep your customers happy.
1. Proactive communication
.
We work with brands and retailers to automate their communications throughout the customer journey. This involves optimizing the customer experience after the sale.
First, retailers need to identify the stages after the buying process at which they predominantly want to communicate with their customers. This communication can be dynamic, time-optimized or event-driven. Together, we then ensure that customers receive the right message at the right time. Even during peak season, stores can thus offer their customers proactive and individualized communication. It also minimizes shipping-related customer service requests because customers are kept up to date at all times.
2. order status
The parcelLab Track & Trace page is a fully branded white label solution directly in the retailer's online store. It allows online shoppers to view the exact status of their order at any time.
This allows customers to check the shipping status at any time, quickly and easily, without having to contact anyone on the customer service team. In addition, retailers can use their customers' individual data to provide a highly personalized and relevant shipping experience. Other interesting content can also be integrated there, such as product recommendations or reviews, to improve the overall customer experience and increase traffic to the store.
3. Returns
With parcelLab's returns communication solution, the customer receives a returns activation notification as soon as they send the package off. Subsequently, a delivery notification is also automatically sent to the customer once the parcel has arrived at the retailer. If something should go wrong, a delay notification can also be sent. This makes returns communication with your customers easy and convenient.
Customers are kept in the loop throughout the return process and don't call to ask about refunds, etc. This is a great help for stores, especially on the days when they are busiest.
In addition, retailers can also use the information collected to record return volume or even forecast "how many packages are coming in per day." This data can be valuable to increase the efficiency of their own processes, especially during the holiday season.
4. Analysis
Using our solution allows retailers to monitor and analyze shipping data. We provide customers with a communication dashboard where, among other things, email performance or even the reliability of logistics providers can be analyzed.
To enable customer success, we provide ongoing support for all customers. This is a great tool for many mail order retailers who want to put such a focus on their digital processes for the first time. The dashboard enables transparency for the retailer, who can clearly see how and where they can make improvements in the future based on the data they receive.
5. NPS (Net Promoter Score)
Online stores not only want to gain unique customers from the upcoming peak season, they want to create fans.
The way to do this is to exceed customer expectations every time. No one knows your customers as well as your customers know themselves. So why not ask them what they think of the service you provide?
Take their feedback and make improvements accordingly. We enable merchants to create a Net Promoter Score in real time by asking questions like "How likely are you to recommend [merchant] to a friend?"
This can be a simple assessment tool to maximize engagement.
Want to learn even more about customer needs and their expectations? We surveyed over 2,000 olnline shoppers about what matters most to them when shopping online. Here's the result:
Prepare for the peak of the year
.
To prepare for the peak season, you should first consider how you speak to your customers. By providing proactive and relevant status updates, they will feel more confident in their decision to order from you again and come back. Offering a self-service option, such as a track & trace page, will free up your customer support. It will also provide you with valuable data that can give you insights into your customers, carriers and processes.
To learn more about how we can help you during the holiday season and beyond, contact us anytime.
Written by
Create new reasons for people to love your brand. Build standout post-sales experiences tailored to your customers. Deliver personalized touch points that grab attention and spark loyalty.
Read more from parcelLab
More from the category Trends