Two thirds of customers are strangers - for more customer loyalty in e-commerce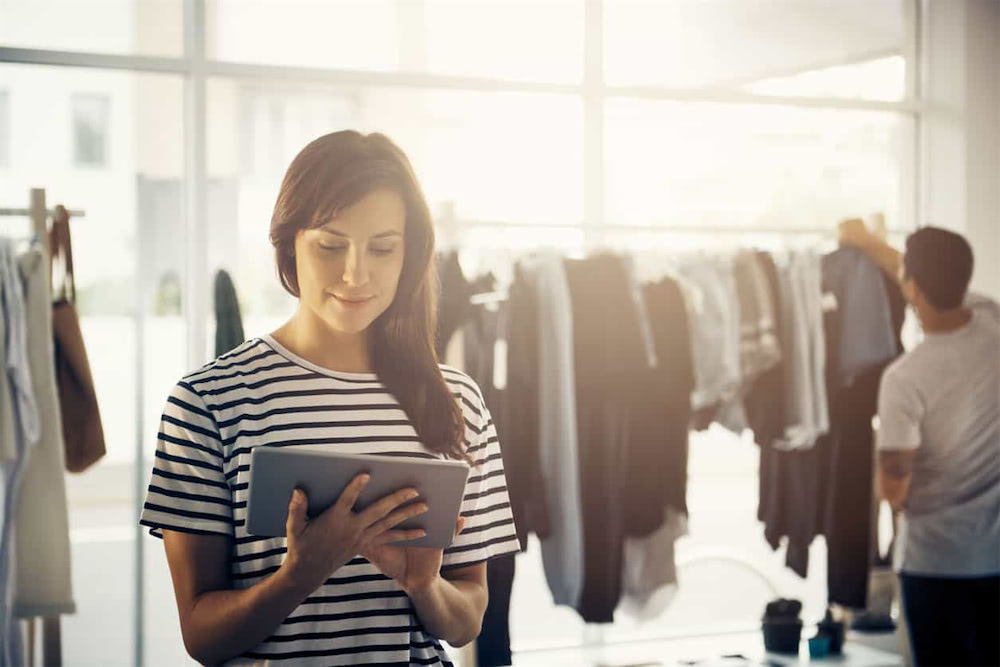 Germans are cheating - but not in their relationship - but when shopping online. Yes, that's right: customers are often unfaithful to online stores. Two-thirds of customers don't buy from the webshop where they started their search, and online retailers don't like that at all.
Foreign trade in online commerce
As it is often in real life, the number of opportunities is extremely high and the temptation even higher. So it behaves also in on-line trade. Online stores are a dime a dozen. So how can you commit to one online store and remain loyal to it? A study, in which 1056 Germans between 18 and 69 were surveyed, found that customers are not so particular about loyalty.
Online stores are now a dime a dozen - and with so much to choose from, it's hard to decide.
Faithful and unfaithful customers
Only 26 percent of customers remain truly loyal to their online store and ultimately order from where they initially began their search. 33 percent turn out to be part-time shoppers. They first look around at another provider, but then return to the starting point of their search. The strangers account for 35 percent of the total. They either buy from a competitor, from a brick-and-mortar store or don't buy at all.
And this is what cheating looks like in online retail
.
Two-thirds of customers are part-time cheaters or strangers. (Source: intelliAd)
Google and Amazon lead the way
Even though customers like to cheat, there are two Internet giants that are way out in front when it comes to searching for the right product. Google is right at the top of the winner's podium in Germany: 76 percent of product searches start there. In fact, 95 percent of all searches start at Google. Google thus maintains its monopoly position as a search engine. But Amazon also gets a big piece of the pie. 62 percent of customers start their search for the right product there.
But what is even more interesting here is that the development of the giant Amazon from online retailer to search engine has been fast and rapid. Amazon is gradually taking away Google's function as a search engine and is often chosen as the first port of call when it comes to finding the right product. In the meantime, many customers start their search directly at Amazon and do not take the usual detour via Google search.
On the third place lies nevertheless somewhat abgeschlagen with 43 per cent the on-line market place eBay. This result was obtained from a question in the study about the starting channels for product searches, in which multiple responses were possible. Channels and online stores such as Zalando, Facebook and others largely fell by the wayside.
Google and Amazon are ahead when it comes to product search. (Source: intelliAd)
The fact that the two big players are leading the search is also a big problem for small retailers, because they would like to have a piece of the pie. However, holding your own against the industry's big players is nearly impossible.
Reasons for cheating in online retail
.
Where the causes of this volatility lie, is not entirely clear. Does it come from the mass of options, the low decisiveness of customers or yet the possibly poor customer service of some online retailers?
Probably the most serious reason is price. Many customers compare their product on various platforms and end up buying from the online retailer that offers them the lowest price for their product. However, a distinction is made here primarily by industry. In the case of electronic items, the focus is usually on price. So cheating is extremely high there, as customers opt for the retailer where they can get the product at the lowest price.
In the furniture or textile industry, however, other characteristics often count. The decision in favor of a product here is often emotional. Does the customer attach importance to sustainability? Is he looking for a very special brand or design of his product? Then they are happy to pay more for their favorite item.
Another reason for erratic customers is the rapid increase in new products. Almost everything is now available for purchase on the Internet. These range from deep-fried insects and moon plots to socks with an avocado print. So how can you position your product in such a way that customers actually notice it and ultimately buy it? Competition is fierce when it comes to gaining attention. Online retailers try to outdo each other with the craziest and most absurd product innovations and to attract the attention of customers. The customer can no longer decide with the large selection and would like to compare as many products as possible before buying. As a result, they usually don't end up at the online store where they started.
Whatever the reason, it has to be looked at individually. However, by increasing customer loyalty in e-commerce, cheating can be curbed as far as possible.
Increasing customer loyalty in e-commerce
.
There are ways to reduce the third-party churn rate. The most important is to successfully stand out from the competition and thus increase customer loyalty. What makes the company stand out? What can it do better than anyone else? What advantages does the customer have if he or she chooses precisely this online retailer? This is exactly what should be communicated to the customer.
1. use of retargeting
One thing is very important: do not lie on the lazy skin! If you want customers to actually buy from you, you have to do something about it. Online retailers should find out what customers really want and then also explicitly respond to their wishes. Shopping should be fun and easy. If the shopping process becomes too complicated, customers quickly turn to the competition. The customer should be able to find the interesting and
suitable products played out. This works primarily through retargeting.
[tooltip title="Retargeting" color="blue"]Retargeting places advertising on the basis of existing user data. This user data was stored during previous website visits of the user. Thus, online advertising can be played out in an interest-driven manner[/tooltip].
By using retargeting, online retailers know what the customer wants and can address him again. In the ideal case this visits the Onlineshop again and again and buys then at the end also there.
That functions in such a way: It rummages first with on-line dealer, goes you then nevertheless further on the search. Exactly there Retargeting sets in. The customer is shown the right products again and again until he returns to the online store and orders them there.
2. uncovering customer wishes and responding to them
.
This is something online retailers should take to heart. One of the most important measures to increase customer satisfaction and loyalty is to identify the wishes and needs of customers and to respond to them in the next step. But how does the online retailer find out what the customer wants? There are various possibilities, such as conducting customer surveys, evaluating Facebook comments or reviews, and much more. For example, by evaluating customer comments, the online retailer learns that its customers would like an improved response time to their inquiries? This is where the online retailer can start and optimize the speed of its customer service.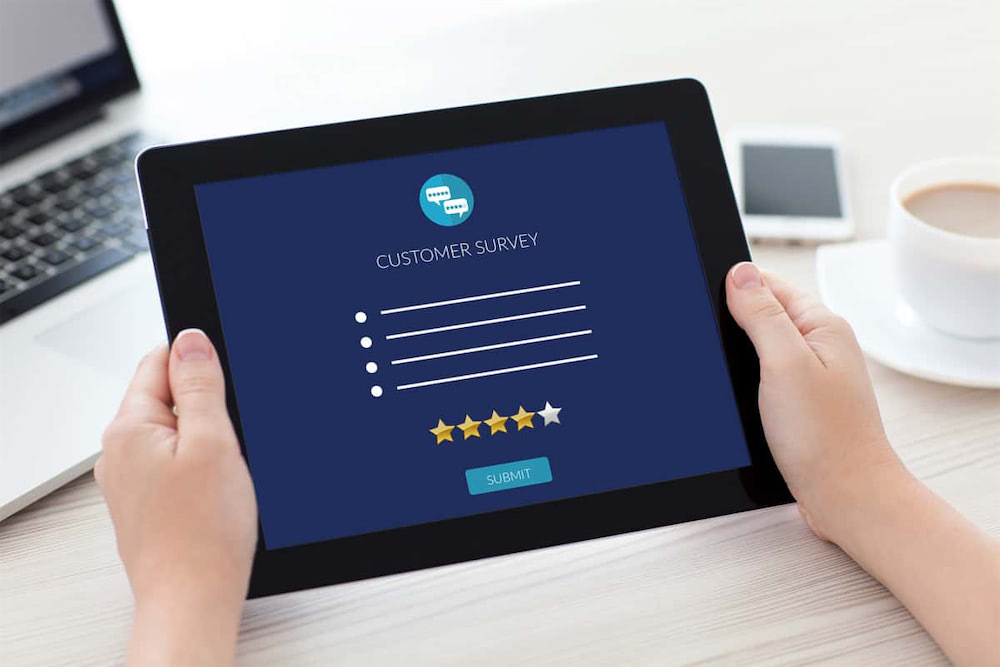 The wishes and needs of customers can be uncovered through surveys, for example.
3. Playing out individual offers for the customers
.
In order to be able to bind the customer to the company in the long term, the customer must also be looked after individually and personally. Therefore, the customer should be offered an individual shopping experience at every touchpoint. That is to say, from browsing in the online store to selecting the appropriate products to completing the purchase, he should have the feeling that the online retailer knows exactly what he wants and needs.
But how? Quite simply: by a personal address as well as individual product recommendations. This lets not only the loyalty of the customer to the on-line dealer rise but offers additional Potenzial for cross and Up Selling possibilities. Moreover, this measure can also lead to an increase in recommendations by the customer. Does the customer feel comfortable with the online retailer and, above all, taken seriously? Then he will continue to order his products from the online retailer in the future. By offering exclusive access to limited and special offers, the customer feels valued. Because you should always keep in mind: "The customer is king!".
How can these offers now be individually tailored to the respective customers? Automated tools and artificial intelligence and machine learning should help. Whether answering questions through chatbots or playing out online advertising through content targeting - artificial intelligence and machine learning can be used in many areas and provide customers with the best possible service.
4. Don't break off customer contact after the order
.
However, customer loyalty is not achieved solely by playing out suitable campaigns. Online retailers must become active themselves and drive communication with their customers. Customers want to feel that they are in good hands with the company and that they are valued, not only when they place their order, but also afterwards.
After the checkout is before the checkout. The shipping phase is extremely important for customer satisfaction. So the importance of post-purchase communication should never be underestimated. Many online retailers forget this and leave the communication during shipping to the shipping service providers. However, this is a big mistake. Online retailers should in fact take shipping communication into their own hands. Questions such as "Where is my package?" and "When will my package arrive?" will then be a thing of the past. Customer inquiries are reduced and return rates can be lowered.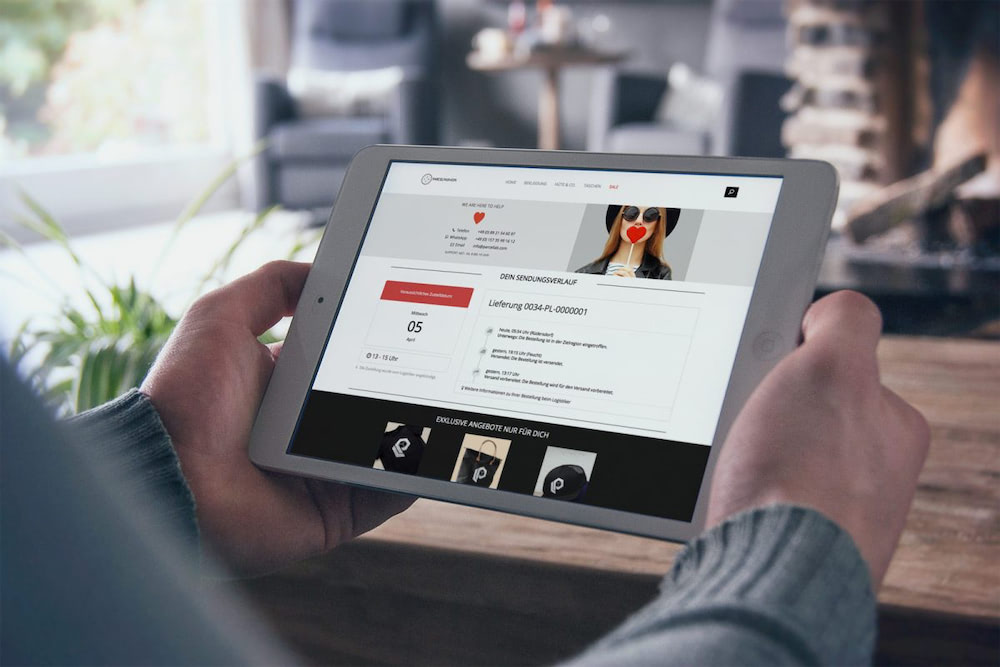 Those who take shipping communication into their own hands can increase customer satisfaction enormously.
Conclusion
To put a stop to cheaters, it is important to increase customer satisfaction. Thus also automatically the connection to the customer strengthens. Customer satisfaction and loyalty can be achieved primarily by standing out from the competition. This works through targeted campaigns as well as optimal and personal customer communication. However, the consideration of customer wishes and needs must not be left out of the equation. If you want your customers to stay with you, you have to listen to them and respond to their needs - then cheating will soon be a thing of the past.
Written by
Create new reasons for people to love your brand. Build standout post-sales experiences tailored to your customers. Deliver personalized touch points that grab attention and spark loyalty.
Read more from parcelLab
More from the category Research