Three reasons why the KLiNGEL Group chose the Operations Experience Management platform parcelLab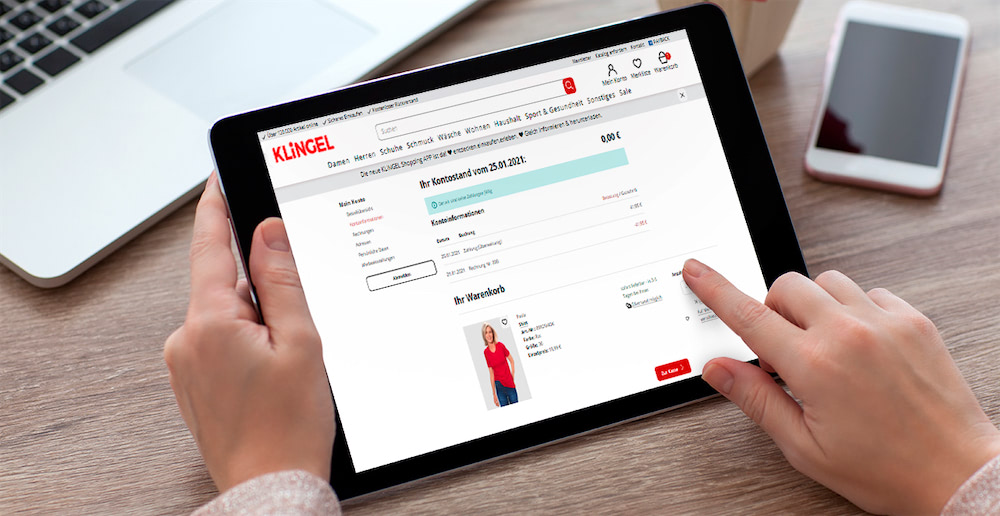 The KLiNGEL Group is a German multichannel distance retailer that operates in eleven other European countries and works with various carriers. The use of data as well as individual customer communication is accordingly complex. What does the company love about working with parcelLab? That's what we wanted to know from the KLiNGEL team.

Individualizable communication
Before working with parcelLab, the KLiNGEL Group faced the challenge of converting the complex data structures of the different shipping service providers into
uniform communication
to customers. This was particularly challenging when it came to delivery communications.
"When delays occur because goods are not available as scheduled, it represents a potential pain point for our customers. Together with parcelLab, we have built a custom logic for our delivery communication. This is tailored to our systems and allows us to notify our customers individually depending on the event."
Narek Egiazarjan, Project Manager at KlingelThis creates new touchpoints that KLiNGEL can use, and at the same time customers feel well informed.

Customer service from parcelLab - equal cooperation on the same level
When asked how important good all-round support is, the KLiNGEL team answered like a shot: "Very important!" After all, with a system as complex as KLiNGEL's, it is necessary to have a specific person to contact when an error occurs in the system. In addition, parcelLab carries out a weekly system check in order to anticipate possible faults. "Our set-up is not easy and we need individual solutions for our problems. In our collaboration, it was particularly helpful that parcelLab listened to our specific system and worked with us to figure out how to implement our ideas."
What convinced the team the most?
"It was not a prefabricated standard solution that we got, but the processes were designed specifically for our needs. The jointly developed solution is also not set in stone - sometimes we don't realize where we need to make changes until we are in operation. parcelLab works in a very solution-oriented way and the support doesn't just end when something has been implemented, but we can continue to work on it together."
Narek Egiazarjan, Project Manager at Klingel
Rapid implementation during the pandemic
The pandemic has presented many retailers with new challenges over the past year and a half.KLiNGEL felt it was important to inform its customers about safe delivery options and keep them informed. parcelLab assisted them in placing hygiene notices in the notifications. In addition, KLiNGEL was able to inform its customers directly on its own shipping status page with a banner containing info on secure delivery that could take place contactless, for example, as well as links to
important notices regarding COVID-19
. For example, this allowed customers to organize a requested delivery or indicate that the package should be left at their doorstep, while KLiNGEL did not have to rely on third-party communications but could use its new customer touchpoints directly.
Written by
Create new reasons for people to love your brand. Build standout post-sales experiences tailored to your customers. Deliver personalized touch points that grab attention and spark loyalty.
Read more from parcelLab
More from the category parcelLab