Ten tips for successful post-purchase communication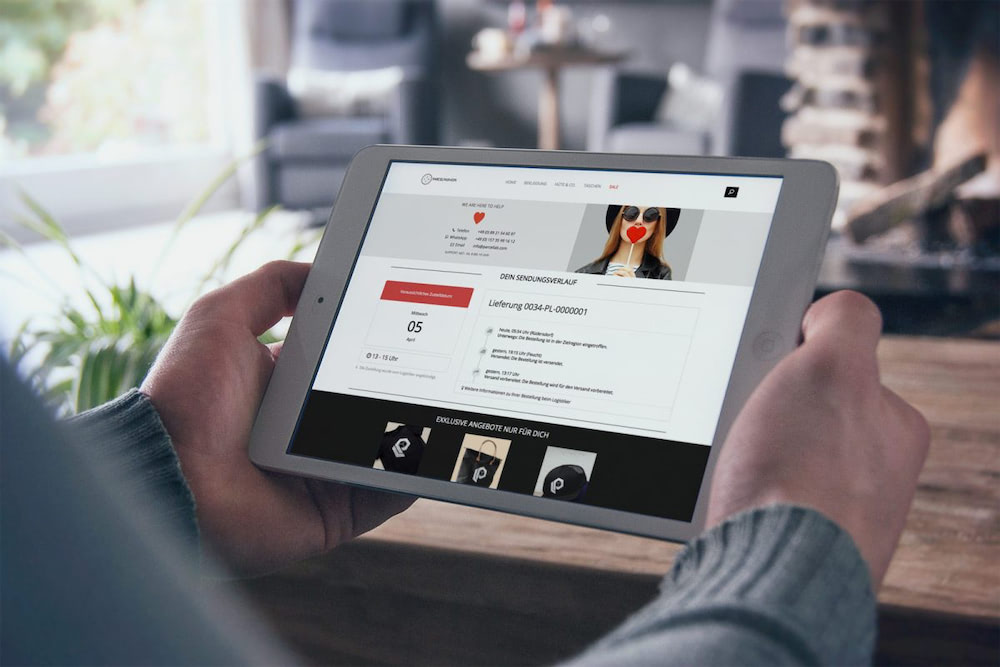 After clicking the "buy" button, customers are highly receptive to emails from a merchant. But many providers give away considerable customer loyalty and sales potential in post-purchase communication. The Munich-based specialist for dispatch communication, parcelLab, shows how things can be done better.
"Thank you for your order!" and "Your order has been shipped". Online customers don't get to hear much more from the retailer of their choice after clicking the "Order now" button. Yet post-purchase communication in particular offers considerable potential to inspire customers and motivate them to make more purchases.
Market studies show that customers are extremely receptive to e-mails sent directly after a purchase: The opening rates of messages informing about the current processing status of the order are over 80 percent, as analyses of the Munich-based specialist for mail-order communication, parcelLab, show about the e-mail campaigns of existing customers. 75 percent of openers are persuaded to return to the store by such mails, and four percent of these in turn buy from the provider again.
Reason enough, therefore, to give more importance to post-purchase communication in the marketing strategy. The professionals at parcelLab have put together ten tips, which you can find in the attached press release.
Press kit (incl. related images) | Press release as PDF or Word document
---
Contact:
Janik Lipke
Head of Marketing
parcelLab GmbH
Landwehrstr. 39
80336 Munich
Tel.: +49 151 223 52 537
E-mail: janik@parcellab.com
About parcelLab:
parcelLab offers online stores efficient technology and implementation for successful post-purchase communication. The goal is to provide shoppers with interesting information throughout the shipping process, creating an optimal shopping experience. Important delivery events or deviations are identified and sent individualized as email, SMS, message via Facebook or within the retailer app. In this way, companies strengthen customer loyalty and can exploit further upselling potential by communicating via
specific messages to direct online shoppers back to the store.
The Munich-based start-up was founded in 2014 by Anton Eder, Tobias Buxhoidt and Julian Krenge. Today, over 20 employees work for more than 280 international customers from the company's headquarters in Munich.
.
Written by
Create new reasons for people to love your brand. Build standout post-sales experiences tailored to your customers. Deliver personalized touch points that grab attention and spark loyalty.
Read more from parcelLab
More from the category Research