Taking time off is essential, no matter your job title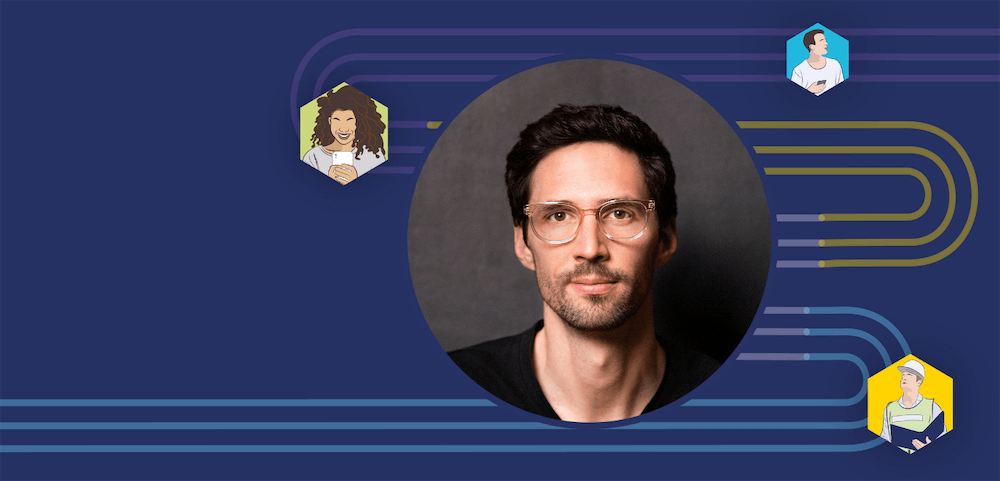 Tobias Buxhoidt is parcelLab's founder and CEO. Since launching parcelLab alongside co-founders Anton Eder and Julian Krenge six years ago, the platform has grown exponentially. Now supporting 500 brands across the world, and employing 100+ team members in over 20 countries, the team recently secured a $112 million Series C funding round. Clearly, there's lots going on at parcelLab - but Tobias maintains the importance of taking time off. That's why he is taking a month off to travel with his family.
I'm excited to say that I'm getting ready for a holiday. In August, my wife, my one-year-old son and I will be renting a camper van and exploring Europe - all month. We aren't sure where we're going yet, but I think that's kind of exciting too. We have the freedom to go wherever the weather is good.
I have to say, I am so looking forward to being able to have lots of quality time with my family. My son is now at the stage where he is super active and interested in everything. It is going to be a lot of fun to do new stuff with him!
In the lead up to my trip, I have been surprised at the reaction I've had when I told people my plans. People are often quite taken back when I say I'm taking a month off for parental leave. It seems like this is something very special or out of the ordinary. If that's true, it shouldn't be.
The importance of taking time off
I think no matter who you are, it is important to take a step back once in a while. Give yourself a chance to reflect and get some peace of mind. Space to think makes it easier to decide next steps. And I don't just mean small, daily tasks, I mean on a higher level. What's going well, what do you need to do more of?
Otherwise, you're at risk of getting caught in a never-ending cycle of tick-box tasks and never really looking at the big picture. Time out gives you the capacity to think strategically. And that obviously is important for any CEO, right?
I'll be somewhere up a mountain thinking, "Do we have a clear vision and a plan on how we want the future to be? What kind of actions and decisions can we make right now that will impact our business in six months, a year, or five?"
Time helps you think bigger. So, it is a no-brainer for me to find time that I can dedicate to myself, my family and my thoughts. It's important for my health, and for the health of the business. I am not going to be a good leader if I am burned out and bogged down in the day-to-day.
Finding balance in your life
In the last year, our business has evolved so much. Every week, we have an all-hands meeting, and every week we welcome new, fresh faces. The growth has been phenomenal. And our achievements have been, too. These things don't just happen... the team works hard. We're navigating unchartered territory, building up a category that will change the world of e-commerce. And so, everyone within this company is investing a lot.
At the same time, it is important to have balance in your life. To me, balance isn't doing one thing one day, and another thing another day. Balance is not a seesaw of back-and-forth and up-and-down. It's more like shifting focus and priority. We've just had a huge milestone at parcelLab – our Series C investment. Leading up to it, that was my focus. And now, as we approach August, that shift for me is going to be towards family. So, I'll spend one awesome month hanging out with my family doing fun stuff. After that, I'll be shifting back to another priority. Everything is fluid.
And my team will see me doing this, and I hope they will follow suit. The team see me taking leave, making time for myself, spending quality time with family, it gives them the freedom to do the same thing for themselves.
Making time for mental health
We want everyone to be fit and healthy mentally. What we do is challenging. It can be a large workload and that can cause stress. Everybody deals with it in different ways – some like to read, some have a bath, hit the gym, get an early night. Some just want to travel and get some distance for a while. Our message is this: however you like to take care of yourself, we want you to have time to do it. Having time to decompress and recharge is so important because only then can you be fully on your game.
Part of the reason that we decided to go for a Digital First model is because we wanted to be flexible. We've always encouraged people to make their own decisions, work around their own schedule and lifestyles. So, it felt natural to just take it to the next level. Our team is free to work in the offices we provide, or from home, or wherever else in the world they find themselves. Feel like jumping in the car and going on a road trip? Want to get the next flight to the other side of the ocean? Great – if you have a Wi-Fi connection and an environment you can concentrate on delivering our mission in, we're happy.
And more than that, if you're an early bird and want to clock off at 4pm – if that works for your department, why not? If you're the opposite and can't wake up in the mornings, fine – work later in the evening. As long as you're getting your work done and you're being a team player, we want you to enjoy all the flexibility we provide. For example, I flexibly control how I invest my time. So, I look at my calendar and think, "Huh, in August, nothing business-critical is happening. I am going to take time off."
See you next month!
Final thought from me: it's great that we have a team that is strong enough that I can leave for a month with my phone switched off. I am grateful for that. I have a team I can trust, and that goes both ways. So, if you want a break, that's fine – we trust your decision, enjoy, talk soon. It's that simple.
In the meantime, wish me luck for a month on the road with a one-year-old...!Our flagship event is coming to you soon! We are bringing people and brands together to push the boundaries in e-commerce. Get your access pass now!
Written by
Create new reasons for people to love your brand. Build standout post-sales experiences tailored to your customers. Deliver personalized touch points that grab attention and spark loyalty.
Read more from parcelLab
More from the category Research