Success in retail without an online presence - is that possible?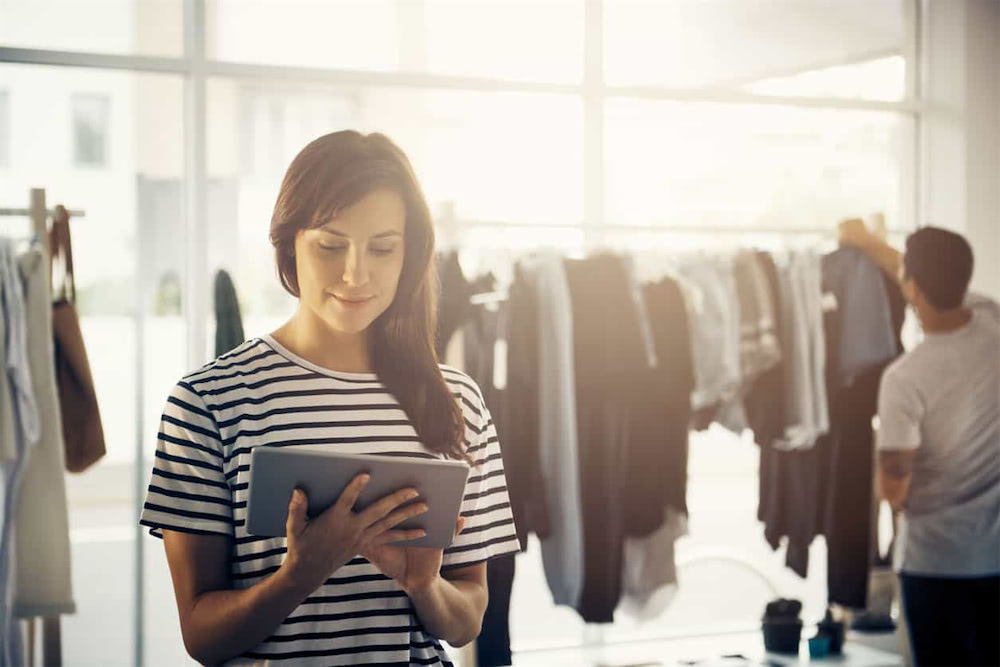 The answer to this question is: conditionally. If you want to be sustainably successful as a retailer, it's almost impossible to do without an online presence completely. But Roy Amara, American futurologist, explains:
"We tend to overestimate the impact of a technology in the short term and underestimate it in the long term."
This can undoubtedly be confirmed with regard to retailers and their attitude towards the Internet. At the turn of the millennium, there was panic about the impact of online shopping on local retail. Despite this, retailers made few, often no, changes to existing business models. Few dared to make the radical modifications needed to counter the threats of e-commerce and exploit its enormous potential for customer loyalty.
Retailer survival threatened
.
Such inaction threatens the survival of retailers. Online sales reached 44 billion euros in Germany in 2016, up 11 percent from the previous year. People in their 20s and 30s do about a quarter of their shopping online. Of course, few ladies will want to buy their Dior dress online and bargain hunters will still want to browse discount stores. But to appeal to all those in between, retailers need to build a strong online offering while making their local stores prettier, more accessible and smaller. Otherwise, they risk going under, as numerous retailers have fared. So how can retail success be ensured in the long term?
1) Integrating online with offline business
.
To build a profitable online business, retailers need to integrate it seamlessly with their local operations. Many keep their offline and online businesses separate, but in doing so they increase the risk that communication and collaboration between them will not work decently. Integration opportunities here come in the form of click & collect offerings, for example: The customer orders the goods online, but has them delivered to the store and picks them up there. This not only saves the customer shipping costs, but also brings him back into the store and creates new contact opportunities. The same applies to the return of online purchases on site - but this requires an appropriately expanded store network. Anyone who now communicates the shipping and returns processes properly will create a fully rounded shopping experience.
2) Focus on core products
Retailers need to relentlessly throw out those products that don't benefit from being sold in a real store: That's not just things like CDs or DVDs that can be replaced digitally, but also bulky goods like diapers (Amazon has become a big seller of Pampers, for example). Stores should focus on things you want to try before you buy, like expensive clothes and electronic devices, and pay extra for, such as competent advice from sales assistants.
3) Create shopping experience in local retail
.
It needs to be more fun to visit local stores so that shoppers feel the trip to the shopping center or high street is worth it. Apple stores are thriving, and not just because they have 'cool' products: They are beautifully designed and there are helpful staff. Shoe retailer Deichmann offers a store finder online with goods availability display, as well as an app with a barcode scanner. Customers also have the option of ordering shoes that are out of stock in the store on site, paying for them and then having them delivered to their homes. Thanks to these offerings the company can even outrun online giant Zalando effortlessly. But too many retailers think only about selling quickly, completely neglecting to build a relationship with the customer. They are most at risk from what is known as 'showrooming': shoppers test products in local stores, only to walk away and purchase the items cheaper online.
4) Imagination power and financial resources
.
To survive in the new world of retail, store owners need a lot of imagination - and money. Macy's is currently investing $400 million to renovate its flagship store in New York. The losers will include those who continue to sell products that shoppers prefer to buy online. The biggest winners will be consumers. Not only will they be able to enjoy ever greater convenience thanks to the Internet. They will also find an increasing number of local stores competing to make shopping a pleasure.
So if you want to survive in the retail sector over the long term, you have to offer customers a lot. A combination of online and offline offerings seems to be the most effective solution. The more appealing the shopping experience, the more satisfied the customer is - and will be happy to come back next time.
Written by
Create new reasons for people to love your brand. Build standout post-sales experiences tailored to your customers. Deliver personalized touch points that grab attention and spark loyalty.
Read more from parcelLab
More from the category Research