Customer ratings in e-commerce: What influence do they have on the purchase decision?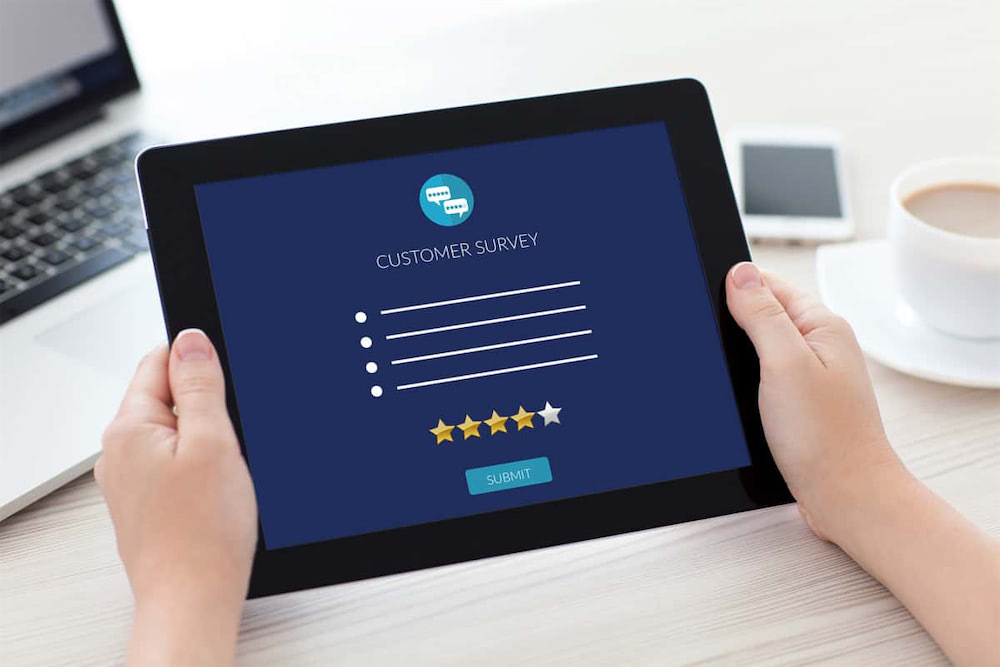 "Good reviews bring good sales" - that's the saying when it comes to customer reviews in e-commerce. Amazon is a prime example of how good reviews can increase sales figures and thus revenue. Credible seals of approval, such as Trusted Shops, Trustpilot and eKomi reviews, give customers an additional sense of security when shopping online.
Trusted Shops reviews give users more security when ordering.
And customer ratings should definitely be addressed, because 63 percent of customers prefer to store at online retailers with customer rating systems. Two-thirds of customers also inquire about customer reviews of the product in question before making a purchase. These reviews subsequently have a decisive impact on their purchase decision.
Fake reviews dampen the joy of online shopping
Unfortunately, many companies often use questionable practices and buy positive reviews. The number of such fake reviews amounts to about 20 to 25 percent. Amazon in particular is increasingly struggling with reviews bought in by its merchants, as the platform lends itself perfectly to fake reviews.
[tooltip title="" color="orange"]Online retailers should never pay for fake reviews, as these are now relatively easy to distinguish from genuine reviews. Fake reviews also increase customer distrust and damage the reputation of the online retailer.[/tooltip]
How can fake reviews be detected as quickly as possible?
There are some tips that can be used to quickly spot fake reviews. Many online shoppers already know these and can thus often distinguish genuine reviews from fake ones.
One scenario that makes many users wonder occurs when an item receives exclusively positive reviews or a 5-star rating. If this is the case, the user can assume with a high degree of probability that these are fake reviews. Why? Hardly any or no product in the world is perfect and is rated exclusively positive. So if a product contains 5-star reviews without exception, skepticism is in order.
Does the name or profile of the reviewer sound strange or unrealistic? Then it is probably a fake account. Has the user submitted a high number of ratings per day? Then these are most likely not genuine. Or if a single product suddenly receives many positive reviews in a very short time, it can also be assumed that these have been bought.
Another indication for fake reviews are exaggerated formulations. Does the review sound like something from an advertising catalog? Then you should be careful. This often indicates that the rating has been bought.
The "ReviewMeta" tool can detect fake Amazon reviews and create a cleaned-up product rating. With this tool, the provider wants to ensure that product reviews on Amazon can be trusted again. By using 15 different criteria, the tool sorts out untrustworthy reviews and delivers a cleaned-up, credible result. It works quite simply: Go to the tool's website, insert the URL of the desired product and the credibility of the reviews is calculated.
The ReviewMeta tool filters out untrustworthy Amazon reviews and provides a cleaned result. (Source: Amazon)
When it comes to product reviews, it's best to look twice and approach only positive reviews with a healthy amount of skepticism.
Use of customer reviews in e-commerce
Here, no difference can be found between male and female users. 40 percent of both sexes state that they regularly inform themselves about reviews before making a purchase. In the age group between 20 and 39, around half state that they consult the opinions of others before making a purchase. What's interesting here, however, is that customers are more likely to trust reviews with 4.5 stars instead of 5.0 stars. Why? If a product receives only excellent reviews, this arouses customers' distrust. The assumption that positive reviews were bought there is relatively likely.
###Performance of the 100 largest German online stores.
Different customer review types in e-commerce
.
There are different reasons and intentions that can lead buyers to submit their review for a product or an online retailer. Whether it is because they are satisfied with the product or they want to vent their anger, the possibilities are many. Here is a summary of the most important types of customer reviews:
The helpful: He wants to help others through his review in the purchase decision and share his experience with the product.
.
The Optimizer: He wants the online retailer to have the chance to improve their products in the future.
The Critic: He would like to make his negative experience with the product or his frustration public and warn other users before buying.
The Supporter: He would like to share his positive experiences with the product and encourage other users to buy.
Advantages of customer reviews in e-commerce
.
Customer reviews not only help users make purchasing decisions - they also open up a wide range of benefits for online retailers:
Honest customer reviews appear authentic
.
Customer reviews often contain much more accurate information than pure product descriptions
.
Individual features and examples of use can be accurately evaluated by customers
.
Buyers support each other when deciding on a product
.
Customer wishes can be uncovered and implemented without much effort
.
Reviews also often lead to the fact that the customer orders a product that he originally did not intend to buy. Who does not know it: You rummage in an online store, completely without ulterior motives and would actually not buy anything. Suddenly, you see an interesting product that also has good and helpful reviews, and poof - it ends up in your shopping cart.
A study by eKomi has shown that the increase of customer reviews can increase the number of sales or the conversion rate.
Customer reviews can increase conversion rates by 44 percent. (Source: eKomi)
So when it comes to customer reviews in e-commerce:
A rating generates a 10 percent higher conversion rate
.
50 reviews generate a 30 percent higher conversion rate
.
100 reviews generate a 37 percent higher conversion rate
.
150 reviews generate a 41 percent higher conversion rate
200 reviews generate a 44 percent higher conversion rate
Generate customer reviews via shipping messages
There are several ways to get the customer reviews. However, the online retailer often has to be active for this. If he does not, he may lose valuable customer reviews. Probably the most effective and easiest way to generate customer reviews is to integrate the review option into a shipping message. The request for a rating can be made in different shipping phases and messages.
But be careful...
[tooltip title="" color="orange"]Requests for ratings are classified as advertising according to § 7 UWG Rn. 158. Companies must therefore obtain the prior consent of their customers or meet the exception requirements of Section 7 (3) UWG[/tooltip].
...don't worry, because product evaluations or evaluations of the purchasing process that have a direct transactional connection are also permitted without an explicit opt-in. For this, however, the online merchant must have received the recipient's e-mail address as part of the purchase process.
Delivery confirmation
The delivery confirmation is ideally suited for the request for a product review. The customer has received the goods and can try them out immediately - the perfect time to ask him for his opinion of the product. In addition, satisfaction with the entire ordering process can be asked.
###Experience shipping messages in action!
Return Confirmation
.
Has the customer returned his product, for whatever reason? Then he should definitely be asked for his opinion or the reason for the feedback. Negative reviews also help the online retailer to constantly improve. Therefore, it is even more important to ask for and accept them and to take the right measures.
Order follow-up
In addition, the Order Follow-up, which should be sent to the customer about one to two weeks after receiving the goods, is a suitable way to integrate a recession. The customer has already dealt extensively with the product and can therefore provide a detailed and helpful recession.
But in order for this to really work smoothly, the online retailer must take shipping communication into his own hands and not simply leave it to the shipping service provider. Doing so wastes enormous potential and many helpful customer reviews are lost.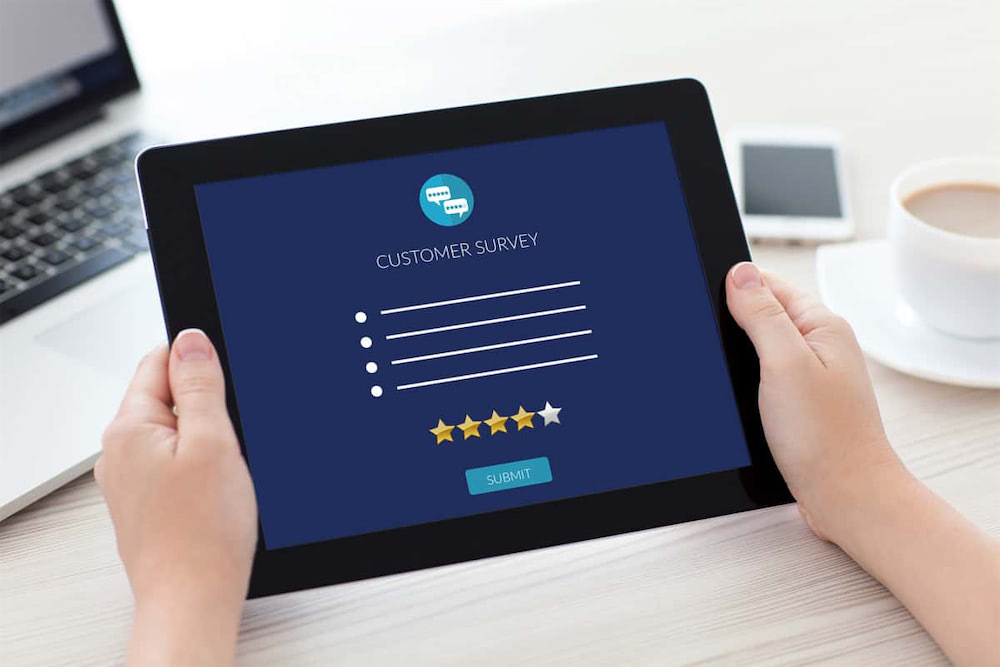 There are many ways to generate customer reviews, such as by sending shipping messages.
In addition, to provide customers with an additional incentive for submitting a review, they can be offered coupons or discount codes. Thus, the likelihood of customer reviews increases many times over. There are some tips to increase Trusted Shops ratings.
The right way to respond to customer reviews
.
It is enormously important for online retailers to take customer reviews seriously and respond to them. But pay attention: The tone makes the music. The reaction to customer reviews should always remain factual and friendly. Emotions should be left out of the equation. In addition, it is important that online retailers respond quickly and reliably to customer reviews. Only in this way does the customer feel taken seriously. Furthermore, responses should always be formulated individually and personally. General phrases should be avoided at all costs. Since customer reviews usually have to be released by the company first, this is a very tricky sticking point. If the customer sees that his negative review has not been activated, even though it was formulated objectively, this does not reflect well on the online retailer. Of course, it is clear that customer reviews that contain insults or similar should not be activated by the company. However, online retailers should be able to accept factual criticism and respond to it appropriately.
This is what online retailers should remember
.
[tooltip title="" color="blue"]Customer reviews are extremely important for online retailers. They are crucial in determining whether other users buy the product or not.[/tooltip]
These facts regarding customer reviews should definitely be remembered:
Customers rely on credible reviews.
Fake reviews or purchased reviews should be avoided at all costs.
Increasing customer reviews in e-commerce can lead to a huge increase in conversion rates.
Customer reviews can be obtained primarily by sending shipping messages.
Responding appropriately to customer reviews is an absolute must.
Written by
Create new reasons for people to love your brand. Build standout post-sales experiences tailored to your customers. Deliver personalized touch points that grab attention and spark loyalty.
Read more from parcelLab
More from the category Research