Are you ready
for the peak e-commerce season?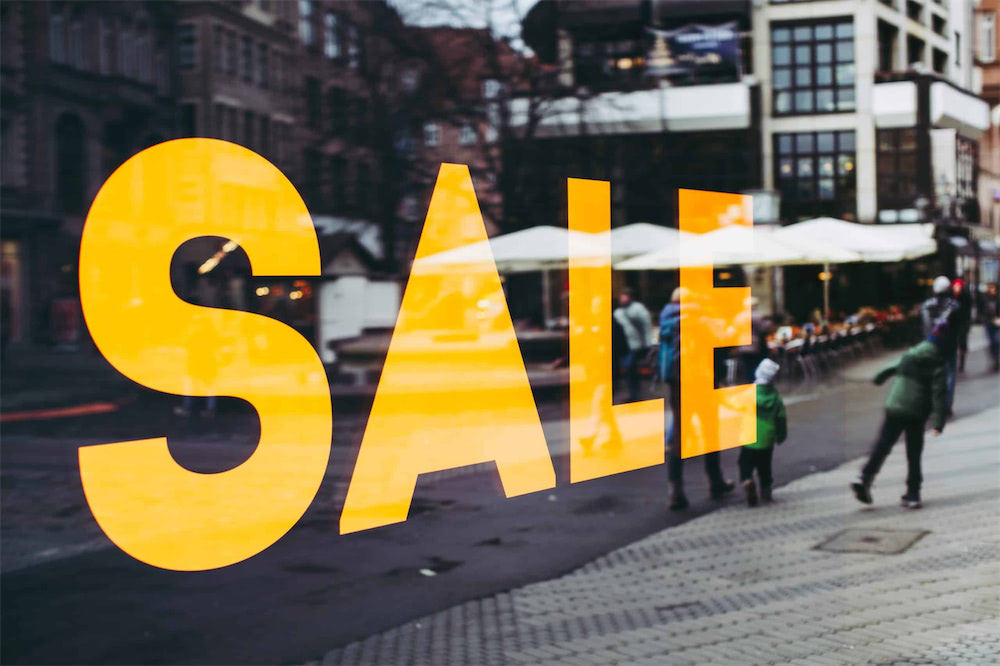 During the Corona Lockdown, many consumers changed their online buying habits. Stores have since reopened, but customers are still shopping online to avoid unnecessary risks.
Correspondingly, many brick-and-mortar stores have begun to expand their online presence. Many companies are now hoping for a successful peak season to make up for the low sales from the beginning of the year.
So how can retailers prepare for the upcoming season?
When is the peak season in e-commerce?
In the months leading up to Christmas, most retailers make a large portion of their total annual sales. For this reason, this period is known as the peak season in online retailing.
The volume of parcels in these months increases by 116 percent compared to the rest of the year. In particular, the areas of electronics, computers & accessories (186%) as well as furniture & decoration (116%) can be pleased about a disproportionately high increase.
Which days should retailers keep an eye on in particular:
Halloween (October 31)
Singles Day (November 11)
Black Friday (November 27)
Cyber Monday (November 30)
Nicolas Day (December 6)
Last week before Christmas (December 14 - 19)
Last day before Christmas (December 23)
Christmas Eve (December 24)
.
What will the peak e-commerce season be like this year?
When you think of summer or winter sales, you usually think of crowded stores. Customers line up to get their hands on the very last products.
Not surprisingly, this year is predicted to be quite different, and people are likely to do most of their seasonal shopping online. On popular days like Black Friday, many shoppers will likely prefer to order from home to avoid the crowds.
Still, despite all the circumstances, the peak season is expected to be successful again this year. 85% of retailers believe online sales will increase this season compared to last. Consequently, more than half of retailers are investing in website upgrades to prepare for the e-commerce rush. Many retailers are rethinking their marketing and focusing on attracting customers to their websites rather than their stores.
Since nothing is and will be the same this year, retailers should address the issue early and review and, if necessary, rethink their digital processes.
What you should do first
Retailers need to create a digital experience that is comparable to the experience of buying in-store.
What does that mean?
All phases of the customer journey should be kept in mind - and this also applies to everything that happens after the order has been sent. It's never been more important to keep your customers informed during shipping and beyond.
Yet most retailers still don't have control over what emails their logistics providers send or when. Nor do they know the volume or quality of communications during shipping.
Some customers may be inundated with notifications from parcel carriers, while others receive no information at all. This upsets many customers and reflects poorly on the retailer's service.
To get customers excited about themselves and their product, online stores should take charge of their communications after the order is placed. They should send proactive and customer-focused shipping messages that also add value to shoppers. By providing a Track & Trace page, buyers can see immediately and at any time how the status of their delivery is changing. The page can be personalized for each customer to ensure that the content is best suited to their needs. Coincidentally, this is also a great opportunity for cross-selling, as all traffic is sent directly back to your website.
Let's go with parcelLab!
We automate and optimize communication along the entire customer journey - from order to shipment to possible return. On the one hand, we help you find touchpoints in your customer journey that you can use to communicate with your customers. On the other hand, we support you in creating a customized communication workflow that is precisely tailored to you and your customers.
With parcelLab, you can also monitor and analyze your shipment data. We provide you with a communication dashboard that gives you an overview of all important data and information. In addition, we provide ongoing support to your team to ensure your project success in the best possible way.
Are you ready for the peak e-commerce season?
In the upcoming peak season, merchants will find themselves in uncharted waters.
But when you invest in your operations experience, you ensure you're providing an all-around quality service. Automating your service will ensure that your customers receive all relevant information about their orders on a regular basis.
Want to learn how you can improve your Operations Experience?
Written by
Create new reasons for people to love your brand. Build standout post-sales experiences tailored to your customers. Deliver personalized touch points that grab attention and spark loyalty.
Read more from parcelLab
More from the category Trends